Momentum
It's always the same. I look at the time stamp of my last blog post, look at the date on my Garmin, and wince. At least a half dozen times since July 2nd, I fired up my laptop with the intention of providing a race update, and got sucked into something more pressing. A permit question from the Parks dept., a runner whose promo code isn't working, etc. and then the momentum is gone.
A few weeks ago I stumbled across a tip from someone else's blog that really stuck with me. It came from Data Driven Design, the brainchild of Paul Hickey, my longtime friend / digital marketing guru. His kernel of wisdom: carve out 10-15 minutes to blog for your business every day until it becomes habit (just like exercise). Even if readership is light now, future readers will have content to snack on in between current posts, which will make them bigger, more raving fans.
Paul's advice made me think of the rise of Breaking Bad, AMC's meth-centric drama that had a meteoric rise in between seasons 4 and 5. What happened? After cooking up exquisitely pure content (see what I did there?) year after year to anemic ratings, the show caught fire on Netflix, and fans BINGED.
In other words, the show hit a critical mass / tipping point, and the world became obsessed with Heisenberg's blue meth, all at the same time. What does this have to do with my little 5K? After months of producing various forms of content, it feels like Gallup Gallop is starting to enter the Ann Arbor zeitgeist.
We have lawn signs in Argo Livery and Gallup Park, postcards at local races, cross promotion with every running club in Washtenaw County, daily running tips on Facebook, and the occasional blog post, (how's that for being meta?) and it feels like it's working.
Two short weeks ago I was convinced that we were going to have to fold up our tent, give the handful of registrants their money back, and pretend like the Gallup Revival never happened. 80 registrations later, and I'm starting to wonder if we are going to sell this thing out.
History always produces a neat and tidy narrative in the rear view mirror. But right now, I can't pin point what caused our momentum. However, I do know that the following things realllly helped.
1. When my Gallup spirits were at their lowest, I got a lifeline from Brian Herrald, and Mikel Haggadone. Brian encouraged me to hand out postcards at Firecracker 5K, and Mikel enthusiastically handed out glossy postcards to sweaty runners. Convinced that runners would shoe us away, the responsive was something different entirely: "Friday night? Cool!"
2. Back in May, sponsorship talks with Cardinal Economics & Finance had stalled when I struggled to graft a symbiotic relationship that made sense for both of us. Cardinal E&F was a willing partner, but I was lacking the vision needed to find a role that stuck. Rejuvenated from the Firecracker spark, I resumed talks with Cardinal, and we agreed on relay title sponsorship. The generous contribution eased the stress of spending marketing dollars, and the smart suggestion that we encourage relay / 5K overlap was invaluable for logistical and morale purposes.
3. I recently lamented that Race Directors occupy a particularly lonely island. Especially when your registrations are stagnant, your vendors are turning your hair gray, and you're sacrificing your own training for a race that you're convinced will be a flop. I stand by this "woe is me" declaration, but have to concede that it's a helluva lot less lonely when you have help. When I'm feeling restless or riddled with doubts, sounding out ideas with running and racing veterans is the best kind of therapy. Plus, most of these folks know a thing or two about promoting a race. Huge shout outs to Mike Nix of Ypsi Running Co., Ian Hancke of Ann Arbor Running Co., Paul and Colleen from PR Run Club, Matt Dana of AA Tri Club, and Larry Sullivan, one of our community's pied pipers.
4. On an oppressively hot Sunday morning, I parked my car by the Gallup Bridge, blinked my flashers on, and started unloading. Out of my Subaru came a folding table, 100 dixie cups, large thermos' of water and Gatorade, a lawn sign, and a giant bluetooth speaker. At first, people were disoriented, if not concerned. "Is the race today?" they kept asking. "Nope, we're just here to help hot runners stay hydrated." Now, by "we," I really just meant "I." I had made feeble attempts to get company for my guerrilla marketing strategy, but had no takers. But... about 30 runners took postcards, another 40 drank water and Gatorade, and it felt like a turning point in my race director training.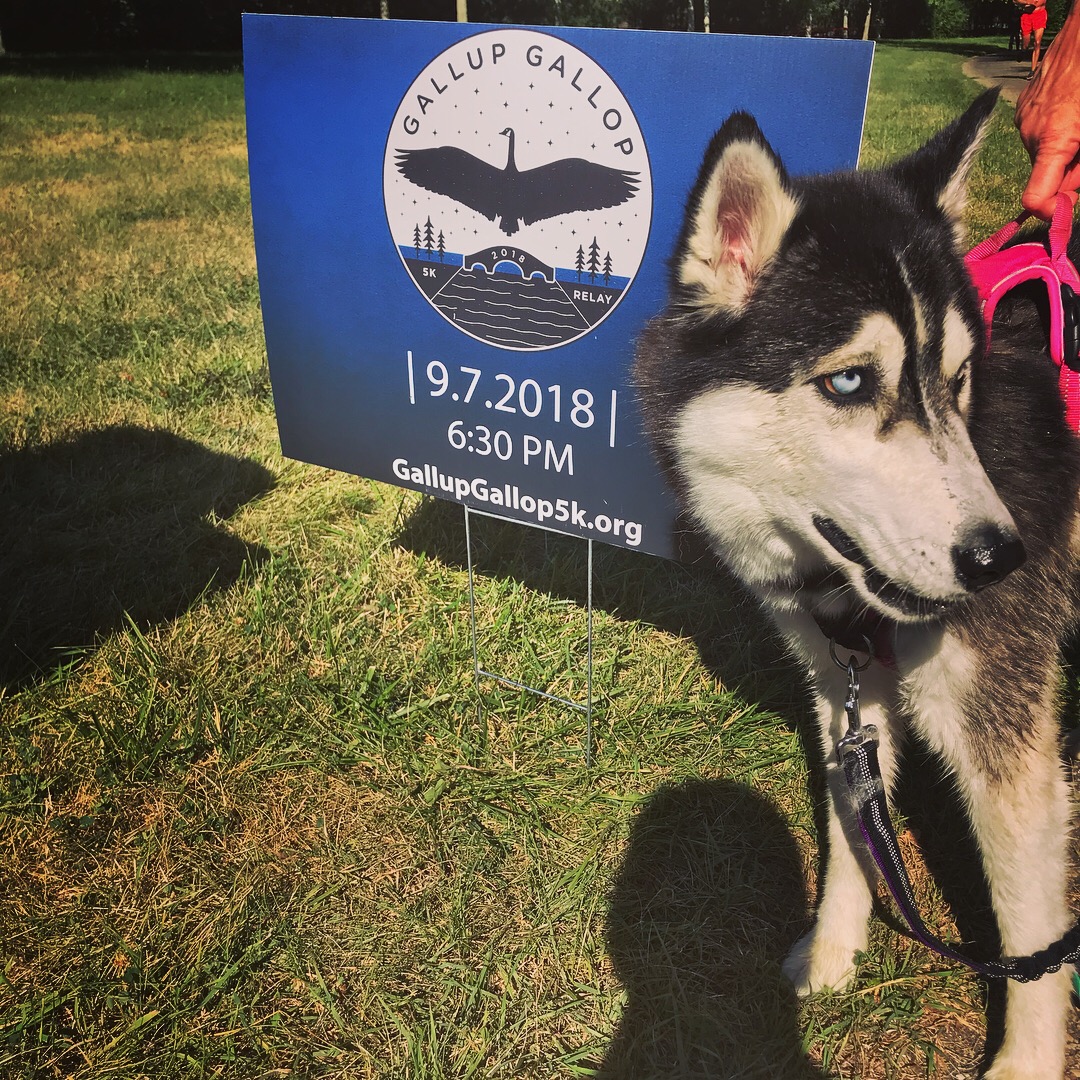 5. By late Tuesday morning, I was starting to worry. The previous night, a promo email went out to 24,000 of my closest friends - 10 years of Track Club data collecting. Despite providing a promo code to entice would-be procrastinators, no one was redeeming it. Was my content that bad?Then I checked my email.
About a half dozen polite runners were asking me if the promo code had already expired. That's when I realized that I had forgotten to activate it on the registration site! I hadn't been thrilled about the Monday evening drop, but beggars can't be choosers when your timing company saves you hundreds of bucks in bulk email service fees. But I was seething with frustration at my own oversight. To my surprise, registrations started flooding in within an hour of my correction. People had been trying all morning, and patiently waiting. Wow.
This feels like a good place to stop. Sometimes on a long run, you really want to ignore the prescribed plan and tack on a few more miles. You resist the urge, knowing that those couple miles could prevent you from checking the next day's training box. This feels like one of those moments.
What's on tomorrow's agenda?
Closing a few crucial sponsorship agreements
Reserving the meeting room at the Gallup canoe livery
Contacting Red Cross about emergency event services
Figuring out how many porta-johns to order up
Sneaking away from my office to pick up race shirts in Flint
Tracking down .png or .ai files for all the sponsors and running clubs
Finishing the designs for the promo poster
Writing a newsletter for registrants
Checking in on my dad, the master wood worker hand-crafting our awards